Have you ever thought about volunteering at The Blackburn Empire Theatre?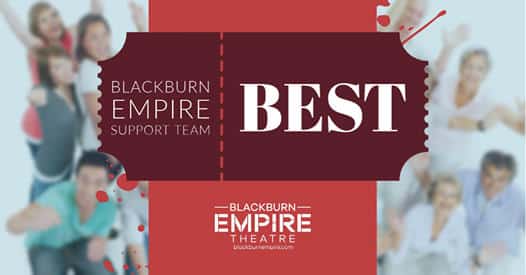 We are a volunteer led theatre and charity and rely on our volunteers to help all aspects of the theatre run efficiently. We simply couldn't do it without you.
The volunteer led theatre and former cinema, based on Aqueduct Road, Blackburn, is supported by a large number of theatre volunteers who help run nearly all aspects of the venue.
Volunteers are tasked with a number of duties including managing the booking office, ushering visitors, operating the bar, cleaning the theatre and offering technical support.
As the theatre gets busier with more shows and visitors additional volunteers are needed. Chairman of the Empire Theatre and Volunteer, Michael Berry, said: "There are many ways that people can get involved in the theatre and we're sure there are lots of people out there who'd like to join us.
"They will meet new people, use existing skills and maybe learn new ones while helping to ensure that the Empire carries on staging professional theatre featuring an amazing array of skilled artists."
If you want to give a little and gain a lot apply today!