From the 1940s through the 1950s, the Empire Theatre saw some remarkable changes! After the war's end in 1946, the theatre was sold to the Northern Theatre Company. Already owners of the Cinema Royal in Blackburn, they put Joseph Thompson in charge of both theatres. The Northern Theatre Company was riding high, boasting a chain of nine cinemas in the North, and they acquired the Empire Theatre for just £13,000, equivalent to around £500,000 in today's money!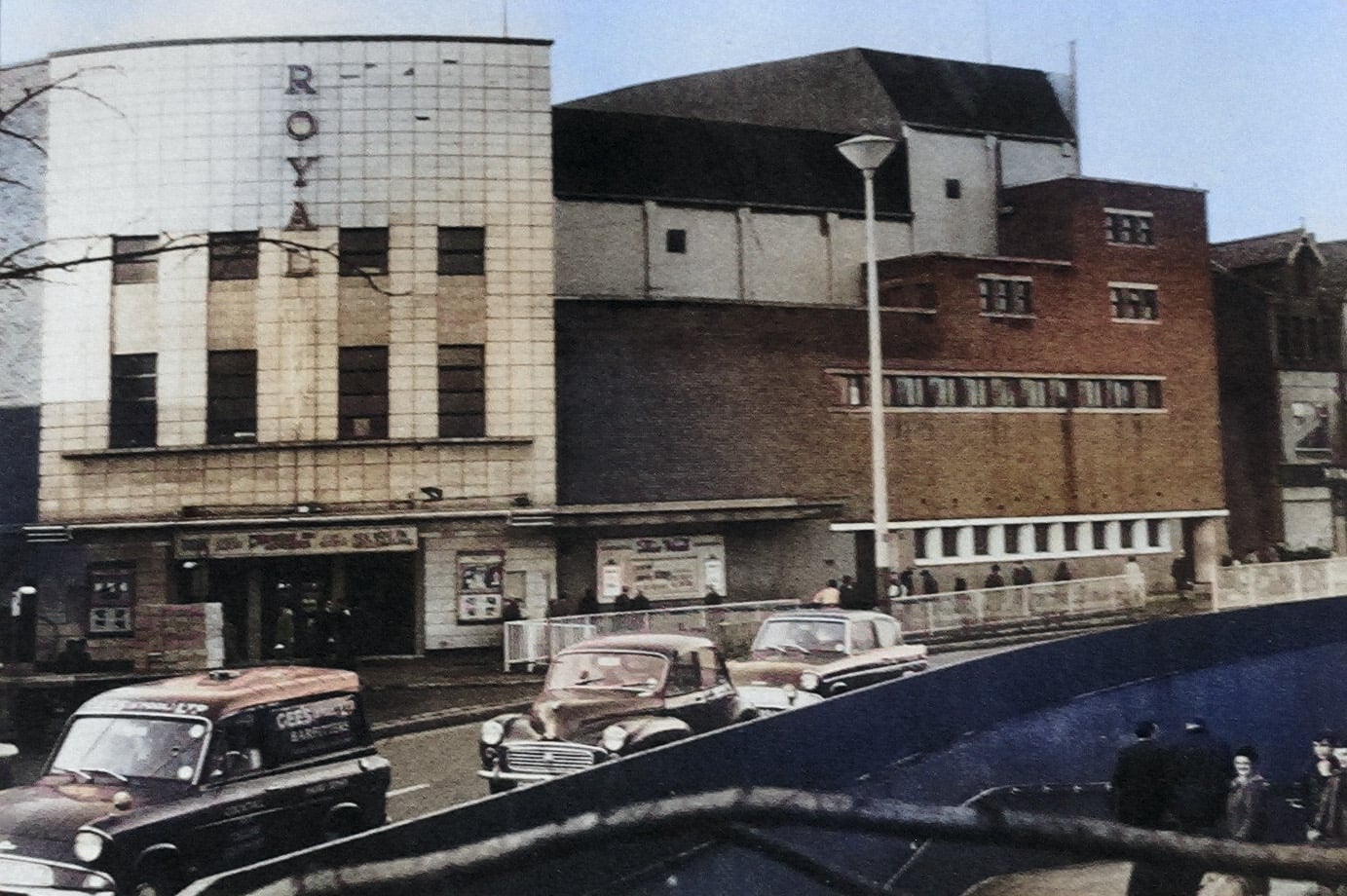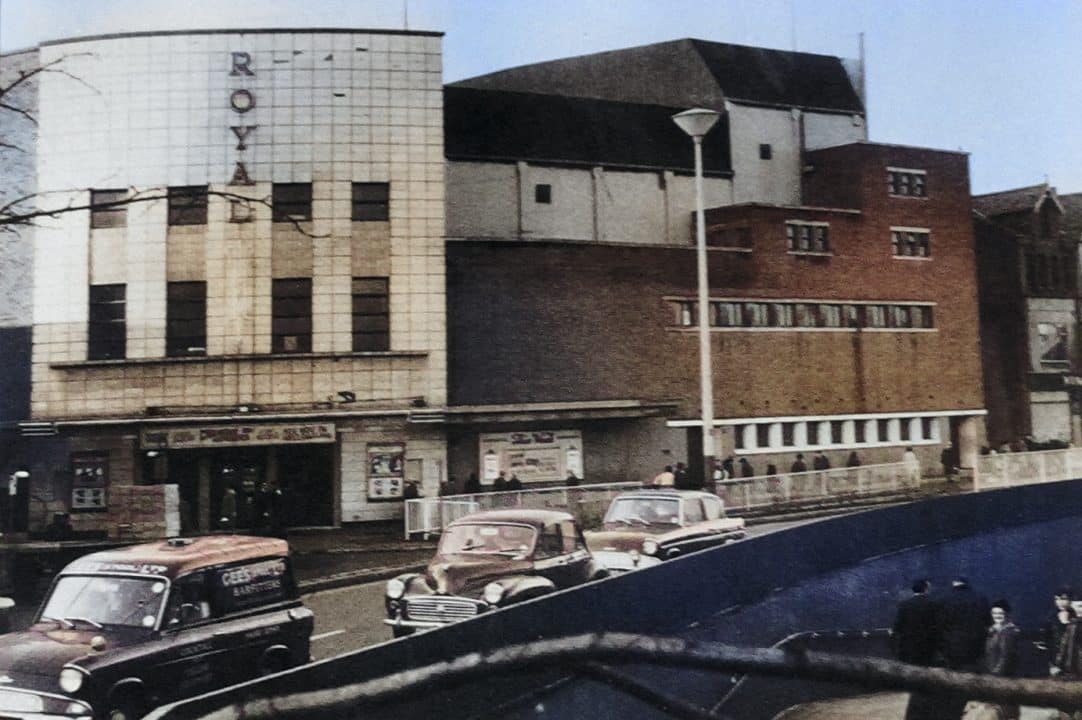 Around the same time, television was starting to make its way into people's homes, with the Queen's coronation in 1953 sparking a rush for the latest home entertainment.
In 1957, the Northern Theatre Company became a part of Essoldo, a nationwide cinema chain that eventually became Britain's third-largest! Solomon Sheckman founded Essoldo, a clever blend of his family members' first names.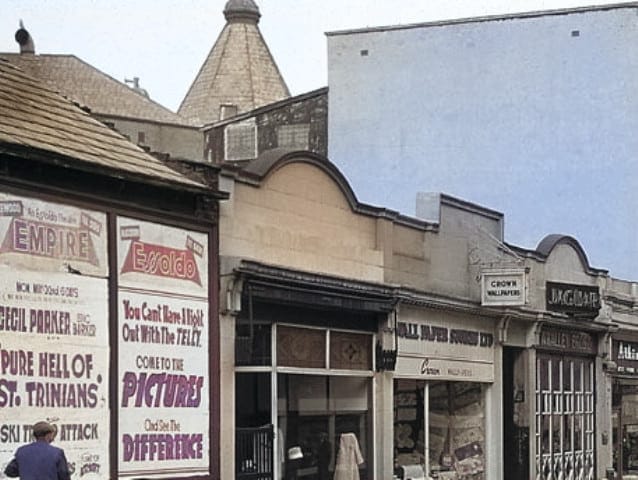 Fast forward to 1960! On Town Hall Street, posters showcased the Empire Theatre featuring "The Pure Hell of St. Trinian's" with a stellar cast including Cecil Parker, Joyce Grenfell, George Cole, Eric Barker, Thorley Walters, and Sid James! Variety praised it as "well up to standard," while Time Out noted some bright moments but felt the scriptwriters lacked inspiration. Did you manage to catch this film when it hit the screens?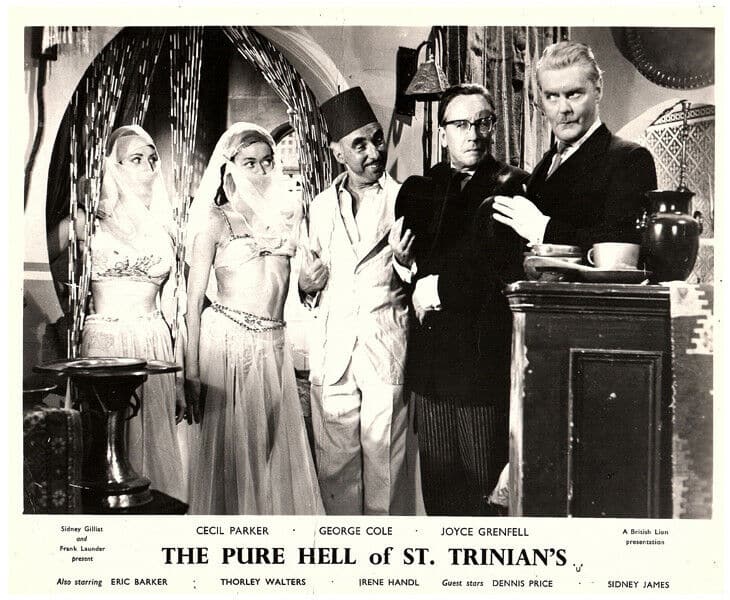 Also making an appearance was the lesser-known "Ski Troop Attack," depicting an American patrol's daring ski mission behind enemy lines to blow up a critical railroad bridge! The film promised to turn a "white hell" red with enemy blood!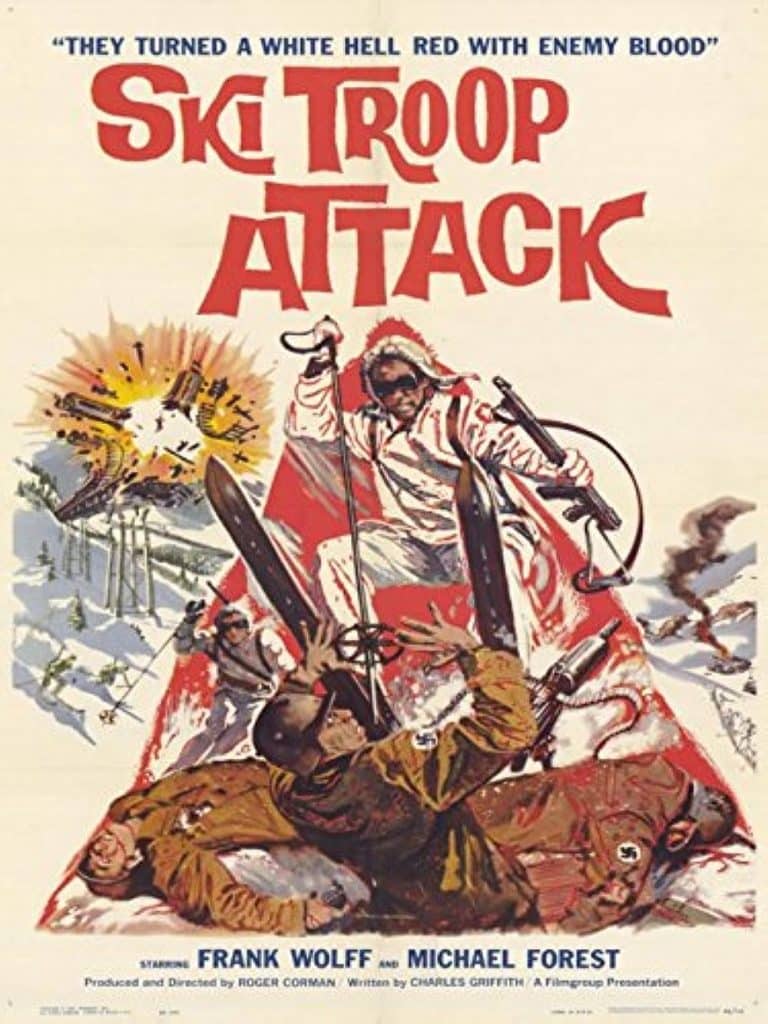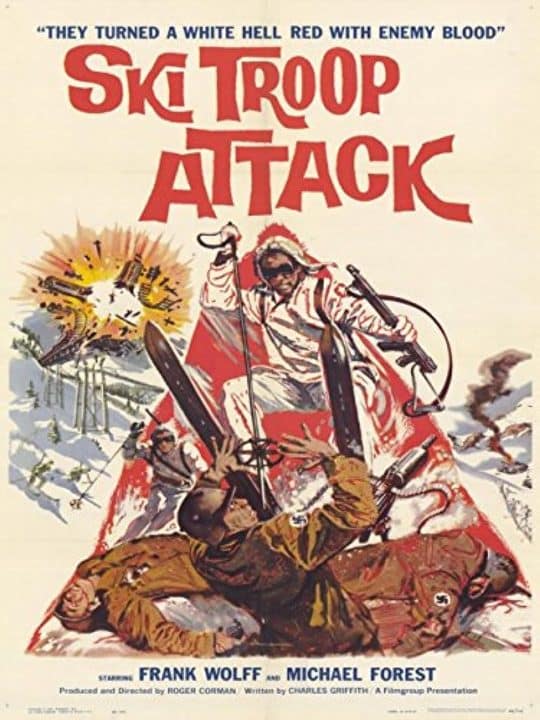 But the competition was getting fierce! A poster on Town Hall Street cleverly reminded everyone that a night out with the telly couldn't compare to the magic of the pictures! It urged everyone to experience the difference!
Oh, those were exciting times at the Empire Theatre! With its fantastic movies and the rising popularity of television, it brought joy and entertainment to the people! So, the next time you watch a classic film from that era, remember the Empire Theatre's good old days and the battle of the screens!
Pictures in this archive include The Royal Cinema, Town Hall Street, and a clip from "The Pure Hell of St. Trinian's," along with a poster for Ski Troop Attack.