Blackburn Empire Theatre has today been awarded £108,000 as part of the Government's £1.57 billion Culture Recovery Fund (CRF) to help face the challenges of the coronavirus pandemic and to ensure they have a sustainable future, the Culture Secretary has announced.
Blackburn Empire Theatre is one of 588 cultural and creative organisations across the country receiving urgently needed support – with £76 million of investment announced today. This follows £257 million awarded earlier in the week to 1,385 organisations, also from the Culture Recovery Fund grants programme being administered by Arts Council England on behalf of the Department for Digital, Culture, Media and Sport. Further rounds of funding in the cultural and heritage sector are due to be announced over the coming weeks.
The Blackburn Empire Theatre was a 20 year dream in the making, when the original abandoned cinema building was taken on by a dedicated team of volunteers, who raised £800,000 to transform it into the community theatre it is today. 18 years on from reopening, the pandemic was a body blow to all the hard work that had created a successful arts venue for the area.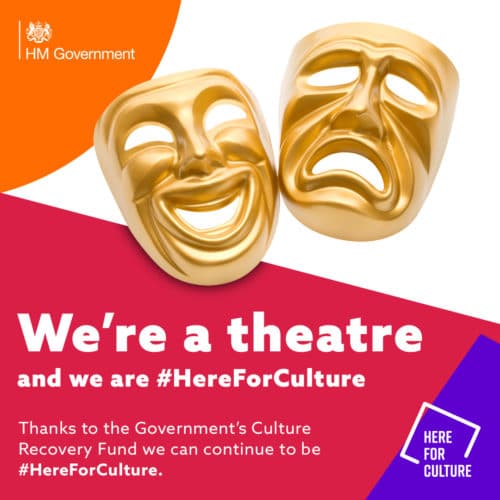 Culture Secretary Oliver Dowden said:
"This is more vital funding to protect cultural gems across the country, save jobs and prepare the arts to bounce back. Through Arts Council England we are delivering the biggest ever investment in the arts in record time. Hundreds of millions of pounds are already making their way to thousands of organisations.
"These awards build on our commitment to be here for culture in every part of the country."
Chair, Arts Council England, Sir Nicholas Serota, said:
"Culture is an essential part of life across the country, helping to support people's wellbeing through creativity and self-expression, bringing communities together, and fuelling our world class creative industries.
"This latest set of awards from the Culture Recovery Fund builds on those announced recently and will help hundreds of organisations to survive the next few months, ensuring that the cultural sector can bounce back after the crisis. We will continue doing everything we can to support artists and cultural and creative organisations, with further funding to be announced in the coming weeks."
Michael Berry, Chairman of the Blackburn Empire Theatre said:
"This is very welcome news for The Empire. We are a registered charity and rely on the goodwill of volunteers and a small team of very dedicated staff to help keep the theatre alive. The pandemic saw our income drop to zero and this injection of funds from the Government, means we can secure our future and deliver a programme of socially distanced performances through until March 2021.

"The theatre was a 20 year dream in the making and 18 years on from transforming and reopening the venue, we can now keep that dream alive.
"We will continue fundraising to help secure the long-term future of the theatre to invest in improvements and essential building maintenance.
"This year, we are one of the few theatres in the North West offering a pantomime with socially distanced audiences and this funding will also help us to deliver these to bring back some much needed Christmas magic this December."